Now that Rico understands a little more we are trying to create some traditions that stick. We have been reading the scriptures and going over the nativity almost every day. We get out our little nativity scene to hopefully give him a mental picture. (Our nativity scene is one that J got while on his mission in Guatemala. All the pieces are VERY bright but I love that we can see Guatemalan culture in them)
We are singing Christmas songs nearly every day, playing Christmas music. Rico loves to go look at the lights and Deddy loves to stare out the window. I love how lights glisten!
We do three Christmas' per year. One with my mom and step-dad, one with my dad and step-mom and one with J's family. With his family we do Bingo on Christmas Eve and buy funny gifts for each other. Then on Christmas day we have a wonderful dinner. We will also be playing in J's sister's piano recital, going to see his sister in Salt Lake City and we are going to see the lights at Temple Square. I have never done this and I'm so excited to see how beautiful they are and to feel the spirit of Christmas on temple square.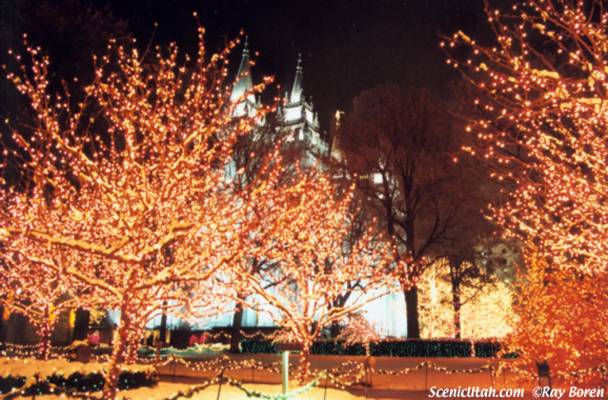 Rico is beginning to wean. I have been going back and forth on this for a LONG time. But we are going down to nursing once per day. Today was rough. It was the first day. It was so rough in fact that he watched Thomas the Tank Engine. Twice. I hope it gets easier. I love the nursing relationship, but I feel like Deddy needs his own time. Rico is constantly getting involved in Deddy's nursing time and sometimes I just want to hold Deddy close and just be with him. So before another baby shows up, I would like to have some one-on-one time with Deddy. Rico had a year and a half. Hopefully it's the right decision!
Here is what Rico sees during Christmas: